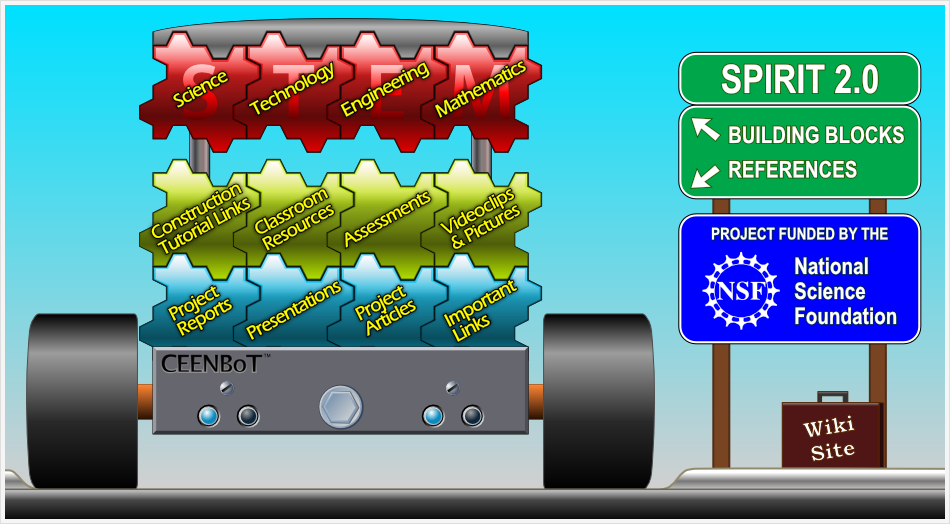 SPIRIT 2.0 Education Site: click on tiles in the drawing above to navigate website.
Education Activities:
This page introduces the teaching and learning related activities being developed by the SPIRIT Education Team. The purpose of these lessons and activities is to support the use of CEENBoT and TekBot Robots, tools, and resources in the K-12 classroom. A wide range of lessons, support materials, assessments, surveys, and pilot testing efforts are being undertaken with both teachers and students involved in the many project related activities.